All about your cat's health
You know your companion best so you'll be the first to notice when something isn't right. When your cat is sick, Dr. Google always gives you the worst case scenario. So here is our guild to some of the serious, but not common health conditions that potentially could affect your companion. 
Note to readers: We are not veterinarians. Nor should this information be taken in lieu of veterinary advice. If you ever have a question about your companion's health please consult your regular family veterinarian immediately.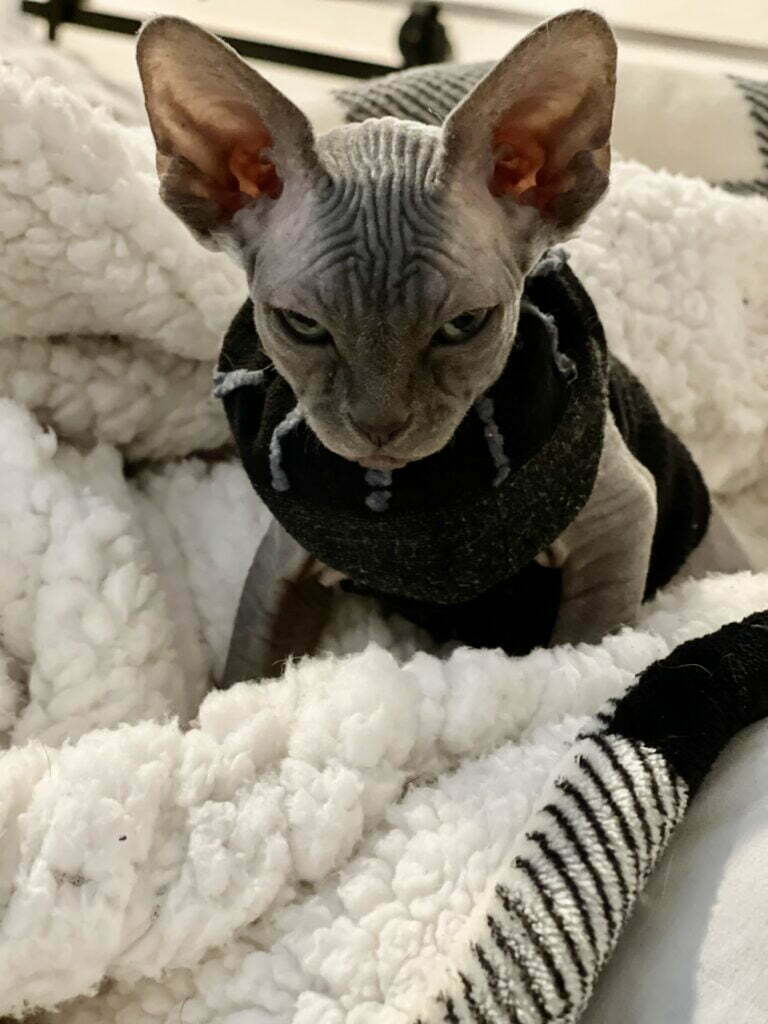 Feline Infectious Peritonitis (FIP)
Feline infectious peritonitis (FIP) is a viral disease of cats caused by certain strains of a virus called the feline coronavirus (FeCV). Please note that the feline coronavirus is actually a common viral infection in cats.  The interaction between the body's own immune system and the feline coronavirus is what is responsible for the development of FIP. Once a cat develops clinical FIP, the disease is usually progressive and almost always fatal.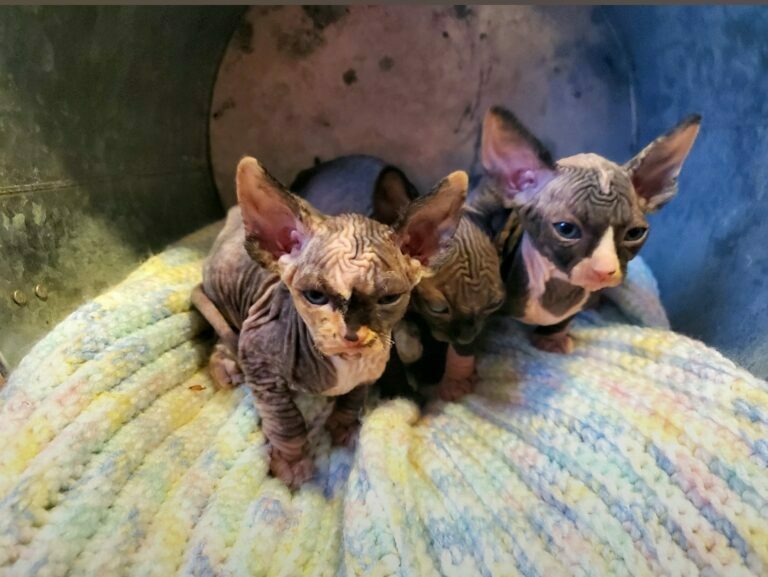 Hypertrophic Cardiomyopathy (HCM)
Feline Hypertrophic Cardiomyopathy (HCM) is a condition that causes the muscular walls of a cat's heart to thicken, decreasing the heart's efficiency and sometimes creating symptoms in other parts of the body. Although the cause of HCM has not been clearly identified, the fact that the condition is more prevalent in certain breeds (including Maine Coon, Ragdoll, British Shorthair, Sphynx, Chartreux and Persian cats) and that mutations of several cardiac (heart) genes have been identified in some cats with this disease suggests that genetics plays a role.
While the disease's effects and prognosis (predicted outcome) may vary considerably, proper diagnosis and treatment can decrease the chance that a cat with HCM will experience certain symptoms and can improve his or her quality of life.
In a cat with HCM, the heart's left ventricle (its primary "pump muscle") is thickened, leading to a decrease in the volume of the heart chamber and to abnormal relaxation of the heart muscle. These changes can cause the heart to beat rapidly, resulting in increased oxygen usage and possibly to oxygen starvation of the heart muscle. This oxygen starvation may cause heart cells to die off, worsening heart function and leading to the development of arrhythmias (in which the heart beats too rapidly, too slowly, or with an irregular rhythm).
In addition to these difficulties, less efficient blood pumping may also lead to a backup of blood to the other chambers of the heart and to the lungs, which may contribute to the development of congestive heart failure or the formation of blood clots in the heart.
Vivamus integer non suscipit taciti mus etiam at primis tempor sagittis sit, euismod libero facilisi aptent elementum felis blandit cursus gravida sociis erat ante, eleifend lectus nullam dapibus netus feugiat curae curabitur est ad. Massa curae fringilla porttitor quam sollicitudin iaculis aptent leo ligula euismod dictumst, orci penatibus mauris eros etiam praesent erat volutpat posuere hac. Metus fringilla nec ullamcorper odio aliquam lacinia conubia mauris tempor, etiam ultricies proin quisque lectus sociis id tristique, integer phasellus taciti pretium adipiscing tortor sagittis ligula.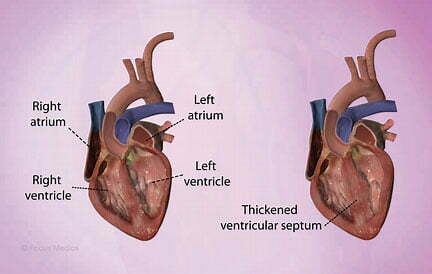 Many cats with HCM do not appear to be ill. Others may show signs of congestive heart failure, including labored or rapid breathing, open-mouthed breathing, and lethargy. These symptoms occur when fluid accumulates in or around the lungs.
A serious and potentially life-threatening consequence of HCM is the formation of blood clots in the heart. These clots may travel through the bloodstream to obstruct flow in other parts of the body (thromboembolism). The effect of the clot depends on its location, although in cats with HCM, clots most commonly result in blockage of blood flow to the hind limbs, causing acute hind limb pain or, in extreme cases, hind limb paralysis. Diagnosing HCM and treating the condition properly can help decrease the severity of clinical signs and may decrease the likelihood of thromboembolism.
Although relatively rare, cats with HCM are at risk for sudden death.
HCM is diagnosed by echocardiography, a technology that uses sound waves to create an image of the heart. In cats with HCM, these images reveal the thickened walls and constricted volume of the left ventricle of the heart. However, similar heart thickening is also caused by other common conditions, including high blood pressure and hyperthyroidism. These diseases must be ruled out prior to diagnosing HCM. Your veterinarian may also recommend other tests, including chest radiographs and electrocardiography, depending on the results of a physical examination and/or echocardiographic findings.
New genetic tests may also help identify whether your cat has an increased risk of HCM, but the results of these screening tests should be interpreted carefully with the guidance of a veterinary professional, since not all cats that have these mutations will develop the condition. 
Although HCM has no known cure, a specialized care plan can help manage clinical signs of the condition in your cat. Treatment goals include controlling the heart rate, alleviating lung congestion (congestive heart failure), and preventing the formation of blood clots that can lead to thromboembolism.
Medication can help manage HCM, and can be administered orally to stable patients or by injection in more serious situations. Other drugs, such as nitroglycerine, may be applied to the cat's skin for absorption.
Unfortunately, no therapy has been shown to prevent the progression of HCM when started before clinical signs are observed.
The prognosis (predicted outcome) for cats with HCM is variable. Cats that do not display any clinical signs are often able to survive for years with only mildly compromised heart function.
HCM is most commonly a progressive disease, and findings that suggest a worse prognosis include congestive heart failure, thromboembolism, and hypothermia (low body temperature). However, in many cases, medical therapy can significantly improve your cat's quality of life.
Here at Pantheon Sphynx, we take measures to decrease the spread of HCM. Our cats are scanned yearly at Oakwood Veterinary Hospital in Bloomfield, MI. Our kittens get HCM DNA tested prior to leaving our home.
Gastro-intestinal issues & parasites
What You Need To Know About Parasites In Cats
Here is a go-to guide for parasites in cats.
Types of Parasites in Cats
There are a couple different types of parasites that can infect your cat. These include:
Heartworms are parasites that infect your cat's heart, as the name suggests.
These worms live in your cat's pulmonary artery and can potentially be fatal, since the parasites can end up blocking vessels that bring blood to his lungs.
Intestinal parasites in cats
There are several different intestinal parasites that can infect your cat, like:
These parasites affect your cat's gastrointestinal tract and can sometimes cause digestive issues, like diarrhea.
External parasites in cats
External parasites can affect your cat's skin, hair or other things outside his body. These include:
Fleas live on your cat's skin, and ticks suck his blood, and both can be super irritating for him — physically and mentally.
Mites include things like: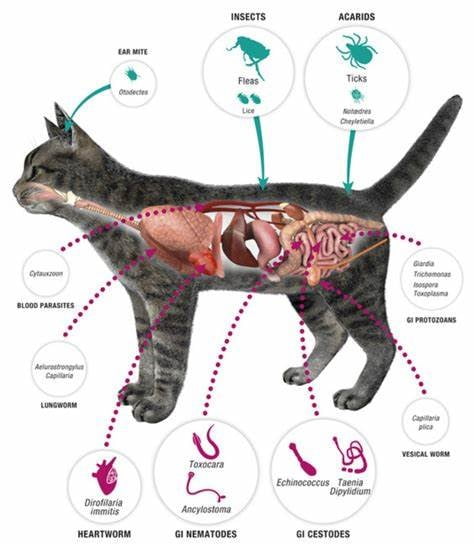 Since there are so many different types of parasites your cat could have, the symptoms of a parasitic infection will definitely vary.
Symptoms of intestinal parasites in cats might include things like:
Meanwhile, signs of external parasites in cats sometimes present as:
A lot of the time, your cat might show no symptoms at all from a parasitic infection. This is particularly true with heartworm in cats.
How to tell if your cat has fleas or ticks
Fleas and ticks are pretty annoying external parasites, and can even lead to other diseases — fleas can give him tapeworms, and ticks can carry Lyme disease, for example — so being able to tell if your cat's dealing with these pests will help you get him treated ASAP.

Signs your cat might have fleas include:
And if he has a tick, you might notice things like:
If your cat winds up with a parasite, there are several 
treatment options
 that can be effective, depending on which parasite he's dealing with. (Some treatment products can also be used to prevent parasitic infections as a bonus.)
When it comes to intestinal parasites in cats, the following treatments could clear up his infection:
But for heartworm disease, unfortunately, there really isn't anything you can do in the way of treatment, which is why it's so important for your cat to take regular heartworm preventative medication.
For external parasites, there are lots of great products on the market to fight fleas, ticks and mites. And toxoplasmosis can be cleared up using antibiotics and steroids.
Respiratory Infections & Viruses
A virus is an infectious particle that can only replicate inside a living cell. They can infect all life forms, from microorganisms to animals. A virus consists of the genetic material (DNA or RNA), a protein capsid and a lipid envelope.
Biologists sometimes describe them as "organisms at the edge of life", as they closely resemble living organisms but they don't have a cellular structure nor their own metabolism and they do not grow through cell division. They infect a host cell, integrate themselves in the cell and redirect the cell to produce their products and multiple copies of themselves.
Viral infections in animals cause immune responses. These immune responses can also be provoked by vaccines which help the animal acquire immunity to the specific virus. Some vaccinations are obligatory by the law and others are not. For some viruses, vaccinations have not been developed or perfected yet. The American Association of Feline Practitioners has grouped vaccines for cats into three general categories:
• Core: all cats should receive the vaccine regardless of circumstances,
• Non-core: recommendation based on risk for exposure to disease (i.e. location and lifestyle),
• Not generally recommended: not recommended due either lack of evidence of effectiveness or a high chance for adverse;
Most common viruses in cats
1. Feline Immunodeficiency Virus (FIV)
Feline Immunodeficiency Virus (FIV) is a lentivirus affecting from 2.5% to 4.4% cats worldwide. FIV is taxonomically different from the other two feline retroviruses, feline leukemia virus (FeLV) and feline foamy virus (FFV) and is more closely related to human immunodeficiency virus (HIV).
FIV is the only lentivirus causing a disease similar to AIDS in non-primates. FIV is not lethal for cats, and they can live relatively healthy as FIV carriers. Vaccines for this virus have been designed, but the vaccination against FIV is classified as "non-core".
FIV is one of the most common viruses in cats, but the vaccination is classified as "non-core"
FIV can compromise the cat's immune system and it infects many cells including T lymphocytes (specifically CD4+ and CD8+), B lymphocytes and macrophages. Cats can usually handle the disease caused by FIV quite well, and only in 5% of the cases their immune system debilitates and leads to the exhaustion of T-helper cells. In humans, this percentage is much higher and is estimated to be around 50%.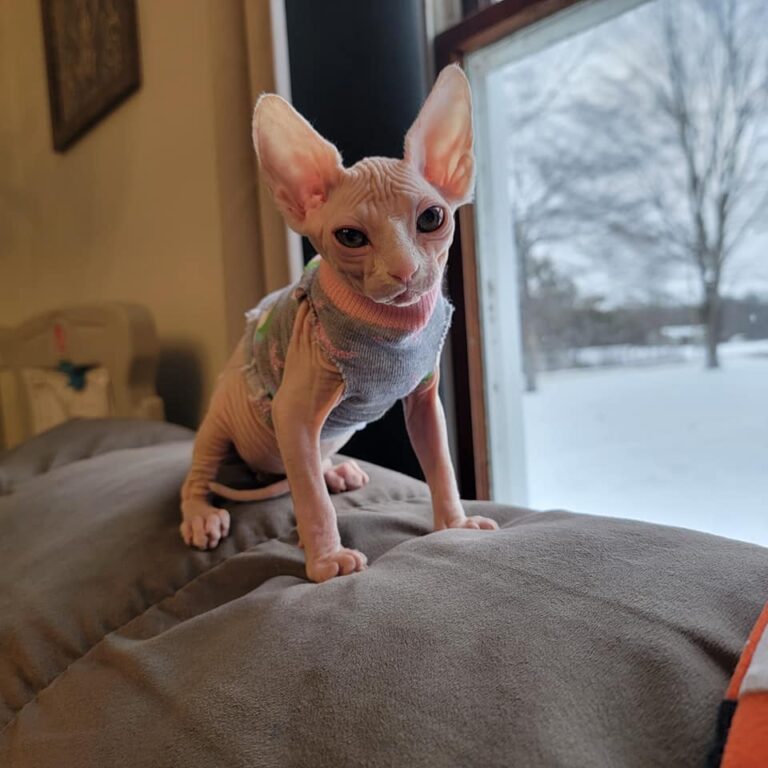 2. Feline Coronavirus (FCoV)
Feline Coronavirus (FCoV) is a positive-stranded RNA virus that causes a fatal, aberrant immune response called Feline infectious peritonitis (FIP) in cats. FCoV is a gastrointestinal virus and the infections are usually asymptomatic or coupled with diarrhea. There are two main forms of FIP: effusive (wet) and non-effusive (dry). While both types are fatal, the effusive form is more common (60–70% of all FIP cases) and progresses more rapidly than the non-effusive form.
The effusive FIP is characterized by the accumulation of fluid in the cat's abdomen or chest. This leads to breathing difficulties, lack of appetite, fever, diarrhea and weight loss. In non-effusive FIP, the cats show similar symptoms of infection but there are no fluid accumulations. Cats suffering from this type of FIP will often show ocular or neurological signs too. The vaccination against FIP does exist, but it is classified as "not generally recommended".
FCOV is also one of the most common viruses in cats, but the vaccination is classified as "not generally recommended"
3. Feline Leukemia Virus (FeLV)
Feline leukemia virus (FeLV) affects only cats. It is transmitted via saliva or nasal secretion. If not defeated, it can cause a disease that can be lethal. It is categorized into four subgroups: A, B, C and T. Symptoms, prognosis and treatment depend on the subgroups.
The effects of the disease caused by this virus are diverse. The cat can either fight off the infection completely and become immune, it can also be a healthy, unaffected carrier or it can have a compromised immune system. The final stage of the disease is the development of lymphomas. The vaccination is possible and classified as "non-core".
4. Feline Panleukopenia Virus (FPV)
Feline panleukopenia virus (FPV), also referred to as feline distemper, feline ataxia or cat plague is a viral infection caused by feline parvovirus. It affects both domestic and wild cats. Once contracted, it is highly contagious and can be fatal to the affected cats. The name panleukopenia comes from the low white blood cell count (leucocytes) exhibited by affected animals.
Panleukopenia can be spread via bodily fluids, feces or fleas. It primarily attacks the cells of the gastrointestinal tract lining which can further cause sloughing of the intestinal epithelium. This can further lead to diarrhea, dehydration, malnutrition, anemia and even death. The vaccination is classified as "core" and is highly recommended for all cats.
FPV is one of the most common viruses in cats and the vaccinations are "core" and recommended to ALL cats
5. Feline Calicivirus (FCV)
Feline calicivirus (FCV) is one of the two important viruses causing respiratory infections in cats. FCV can be isolated from about 50% of cats with upper respiratory infections. This virus replicates in the oral and respiratory tissues and can be isolated from saliva, urine, respiratory secretions and feces.

The symptoms can occur chronically, acutely or not at all. Acute signs include fever, nasal discharge, sneezing, stomatitis and conjunctivitis. When coupled with bacterial infections, pneumonia can develop too. The FCV can't be specifically treated, but antibiotics are often used to treat secondary bacterial infections and immune modulators that can sometimes couple the viral infection. The vaccination is classified as "core".
Feline viral rhinotracheitis (FVR) is an upper respiratory infection caused by the feline herpesvirus. This virus is the second of the two important viruses causing respiratory infections in cats (FCV being the first one). FVR is very contagious and it can cause severe disease, such as lethal pneumonia in kittens.

Feline herpesvirus is transmitted directly and it replicates in the tonsils and nasal and nasopharyngeal tissues. The signs of the infections include coughing, sneezing, nasal discharge, conjunctivitis, lack of appetite and fever. The vaccination against the feline herpesvirus is also classified as "core".
Rabies is a viral disease caused by lyssaviruses and it is characterized by brain inflammation in humans, cats, dogs and other mammals. The signs can include fever, tingling, violent movements, uncontrolled excitement, aquaphobia, inability to move certain parts of the body, unconsciousness and confusion. If left untreated, this disease nearly always leads to death.
Rabies is one of the most common viruses in cats and it causes devastating and lethal disease. Pet vaccinations against it are legally obligate in some parts of the world, but not everywhere.
Most commonly, rabies is transmitted through a bite from an infected animal. It can also be transmitted if saliva of an infected animal comes in contact with an open wound or mucous membranes of another animal. Unvaccinated cats allowed to go outdoors are at the highest risk for rabies.
"Outdoor cats may, in the course of daily life, get into a fight with an infected wild animal or an infected stray dog or cat. And although widespread vaccination programs have helped to control rabies in dogs, feral cat populations remain a reservoir host for the rabies virus." – explained 
WebMD
.
The most accurate diagnostic test for rabies is the direct fluorescent antibody test. However, this can only be performed when the animal has already deceased. The accurate diagnosis in living animals is a lot more difficult. After incubation, the virus can remain in the cat's body anywhere from one week to more than a year before it activates itself. Once activated, the signs occur very quickly.
The vaccination against rabies is somewhere classified as "core", somewhere as "non-core", but in some countries it is obligatory.
These were just 7 of the most common viruses diagnosed in cats, among many more that can afflict our pets.  Viruses can be very dangerous and it is therefore highly important to regularly vaccinate our cats and protect them from viral infections.
Consult with a veterinarian professional about the vaccination program for your cat. They will advise the recommended vaccines according to your location and your cat's lifestyle.
Reviews of our Sphynx Families
What Our Families Have To Say
We love our Sphynx families! They love their sphynx companions, here is what some sphynx families from across the United States had to say:
We were looking for a breeder in Ohio that would provide a healthy, happy Sphynx for our family and Pantheon Sphynx more than delivered. They sent weekly photos, kept us up to date on social changes, vet appointments, etc. They answered any questions or concerns within a day and was very straightforward with the whole process and super easy to talk to. They took the time to understand what a big emotional and financial decision this was and never rushed us into making a decision. We wholeheartedly recommend Pantheon Sphynx and plan to get back on their waiting list for another kitten very soon!
Pantheon Sphynx is the best sphynx breeder around! Heather is amazing at what she does. She is awesome with communication through out the entire process and she is available for any questions you may have about your new babies anytime! She was great about keeping us updated with pictures and all the info we would have wanted about how they were doing. She loves these cats so much and it shows. We have 2 of her babies and they are so wonderful! I will never go to another breeder. Heather is hands down one of the best breeders there are.
I went through Pantheon Sphynx because the owner is a co-worker of mine, and I knew her love for animals. It was only natural for me to get my dream cat – sphynx, through them. My daughter, who has special needs, and I have always talked about getting a "naked cat", so when the time came that the Pantheon Sphynx had their second litter, we were on it! My daughter & I visited often when Henny had her litter, and we had our pick as soon as we saw our Wylde. Pantheon Sphynx sent us videos of the birth, and pictures to follow. Pantheon Sphynx really cares about their animals and who they place homes with. They're very personable - like I said we received ...
Heather is amazing to work with! She is so knowledgeable and that is important for a first timer like me. She listened to what I wanted in a kitten. She waited until the perfect one for me was born! If I could give Pantheon Sphynx 10 stars I would! I'm so in love with my little one. Thank you for an amazing experience and an awesome kitten!
I met Heather in 2015, when she first began her breeding journey, and have had the privilege in watching her grow into the exceptional breeder she is today. Our mutual passion for the Sphynx breed bound us together, and it is an honor to be apart of her journey in growing Pantheon Sphynx, and having her kittens and cats dominate my home throughout the years. The passion, tremendous care, dedication and love she has for her cats is extraordinary and quite honestly, inspirational. Heather is a true gem, and so are her cats...
We are over the moon with our new addition to our family and are very pleased that we chose to go with Heather. She was very kind and thorough through the whole process of adopting a kitten through her cattery. She was very patient and answered any and all questions that I could throw her way. She is a very knowledgeable breeder and is passionate about her kitties. Our baby came with a bag of goodies which was super helpful with the transition of bringing our baby home and she was sure to deliver a healthy, happy kitten. I would definitely recommend Heather to anyone wanting a sphynx and will choose her again when we decide to add another sphynx to our family!
We love our little Raisin so much. Heather is amazing. She kept me updated with lots of pictures so I could see my little man grow. Even though I probably drive her crazy. She gets back to messages quickly and answers any questions. I would highly recommend her Cattery
We are so in love with Butter! Heather is the best she communicates great , reply's quickly and answer any questions we had! (And a lot of them were dumb but we are first time sphynx owners..lol) She always sent update photos as we were waiting for out baby to get here and we were able to facetime and see her getting so big!! We definitely recommend!!
The little Rex kittens are top notch, would highly recommend for anyone looking to adopt the Rex or Sphynx breeds! Very smooth and easy to deal with all the way through the process.
I picked up Mali last week and the love I have for this little ball of spunk is beyond!! I'm new to the sphynx breed and Heather was there with all the questions I had and was more than happy to provide updates whenever I asked. I'm sure I'll have more along the way and I know I can turn to her! Thank you Pantheon Sphynx Cattery for such a wonderful experience!!
I had such a great experience with Pantheon Sphynx. Heather is so informative, and the continued communication throughout put me at total ease. I cannot not say enough about how smooth everything went, and I am in love with our baby Salami! Thank you again!
Heather was amazing to work with! I've wanted a sphynx for so so long and she helped that dream come true! She answered any and all questions I had. Sent pictures anytime I asked her to. Couldn't have asked for a better experience. So happy to bring my baby girl Iris home
Heather is amazing to work with & she helped fulfill my 20+ years wish. The cats & kittens are gorgeous & well cared for. My baby is super sweet, playful, cuddly & I couldn't love him more. Pantheon Sphynx Cattery is amazing & I would highly recommend them!
I researched getting a sphynx cat for over 2 years. After seeing all of the horror stories with scams and people shipping animals over seas, I was very reluctant about choosing a breeder. Then a friend of mine actually gave me Pantheon's Facebook page. This was truly a blessing... If anyone is interested in getting a sphynx from Pantheon I can 100% tell you they are the way to go. From having years of knowledge and experience with the breed but also having the patience and spreading their knowledge with newer parents. Trust me you will not find a better breeder for these amazing animals!!
Harry had a very easy transition into our home thanks to Heather. He settled right in. He can be calm and cuddly or fast and playful. Heather replied to *every* text, whether it was a question or just a picture I sent to her with an update. I am so glad we were able to get Harry through Pantheon Cattery.
Heather was amazing! Would definitely recommend, we love our new addition Lilith
I began my search to find a multi color girl sphynx in April 2020. I spoke with several cattery's over the next few months including Pantheon. I finally paid to be placed on a waiting list with Pantheon in August after being disappointed repeatedly with other breeders who don't want to bother with one. Pantheon contacted me a few times over the next couple months with pictures of available babies after being placed on the wait list. I gratefully declined, and they understandably accepted my decline until the day I saw the baby girl sphynx I'd been searching for, for months. Thank you Pantheon! You were awesome to work with and we are so in love with Cloey. She's perfect! So beautiful and the best cuddler ever! The only thing that was hard about this whole process was waiting. haha
I can't thank Heather enough!! She is so easy to work with and always gets right back to me with my 100's of questions I had. We picked up our Sphynx (Obi) the other day and Heather had a welcome/ care pack for us and current vet check that had been done to take home with us. Obi is vocal, playful, with a large personality and very healthy! If you're looking for a loving healthy Sphynx from a loving family than I highly recommend Pantheon Sphynx.
Amazing experience! After falling for a terrible scam, I was very cautious. I had several recommendations for Pantheon Cattery. We decided to get our first baby from Pantheon and she is absolutely perfect! I would highly recommend this breeder, she was great with answering questions, updates and sending pictures. She truly cares about her babies and it shows. Our kitten seems very well socialized and we couldn't be happier!
Wonderful breeder! She was so helpful and answered all the questions I've had before and after getting my baby. He is the sweetest cat I've ever had and I can't imagine life without him now. 10/10 would recommend.
We had been looking for a retired adult for awhile when we stubled upon Malky. We couldnt be more happy with our man and Pantheon made becoming first time sphynx parents a breeze! They worked with our crazy weekend to get him and were so understanding when we arrives later than we thought we would. They care about their cats and it shows, they only want the best for you and them.
Picked up my lil bundle of joy right after Christmas and she is the most perfect girl ever! Heather was very informative and always responded back in a timely fashion. You can tell she is passionate about this breed, it definitely shows! Nova came home with a cute little care packet and her own blankey and toy with her vet records also. I will most definitely be going back to Pantheon Sphynx for another baby! Thank you again Heather!
Absolutely awesome cattery ! Always willing to answer any questions, super quick replies and very very knowledgeable about to breed . Our little girl is just the SWEETEST little babe
Absolutely wonderful experience with Pantheon Sphynx! I got two beautiful kittens from them, their personalities amazing!!! They love to be held, they are very social, everyone in the house is head over heals in love with them! Couldn't have asked for anything more! Thank you for my lil loves
10/10 service and super helpful throughout the whole process! I adopted my baby Nala from here and she has been nothing but a joy! She loves to play and also gets along great with my dog Charlie! Won't get a sphynx from anyone else! Thanks a bunch.
The Search for Your Best Friend Ends Here
Still deciding? We will be here whenever you're ready. As a premiere breeder in Northeast Ohio, we will continue to raise healthy and loveable companions. We can't wait to welcome you into our Pantheon Sphynx Family.